Personal
Dear Tonaton, You Ain't Stealing My 20 Cedis
Update, August 2: Although the ad is live, I learn it ain't showing up in search results. If not in search results, then nobody finds it. If nobody finds it then it means nobody reaches out.

Nobody reaches out means no buying. What a cheat! You pay 20 cedis to post your ad, and then it doesn't show up in results. Woow!

My Unifi Security Gateway ad

Even with same keywords, doesn't show up in results

Update, August 1: My ad is now live on Tonaton, after 1 week.
I took a big sigh, before I started typing this article.
Sometimes I wish I could buy more RAM for my brain in order to process how dumb some Customer Care of some companies can be. Will more RAM do megood? Maybe I'm gonna need more processors as well.
'Khophi, what is it again?', you ask.
Simple. It's Simple
On Tuesday, July 24, 2018 at 17:27, I made a 20 Cedis transaction to TONATON in reference to 0269201707. Check screenshot below for more details
I was then told I'll get a confirmation of payment, which was what customer care sent me.
I heard nothing after the above message. Total radio silence for 4 solid days
Emailed customer care again. THEN I'm asked to now show my transaction details, which I sent the screenshof my transaction to them.
The last I heard of them was the message in the immediate screenshot above.
How did I end up in this limbo?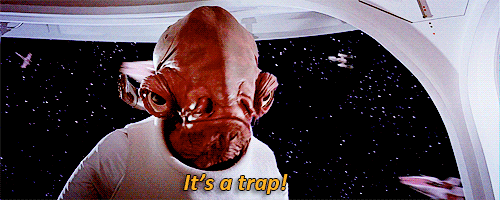 In short, it's a trap!
I had three ads to post. Only could post 2. The third, I'm told I have only 2 ads monthly quota, and thus to post more, I need to pay 20 cedis.
I'm like, what?
Anyways, I paid the 20 cedis, and now see me ooh.
Conclusion
Horrible customer care is a staple of many of the business I've come in contact with. Some don't go as far as "Mid Land" (pun intended), however, they're as heartbreaking as ever.
1 week now, I've paid money in Tonaton's account, yet no service rendered in return.
Power (or monopoly) corrupts indeed.
So what I do I want at the end?

Tonaton, gimme back my money, or post my ads.
I ended up posting my ads on Olx
So much disappointed.